We would like to thank all of the people who made it to our show at Arlene's Grocery on Friday night, especially the Oneonta crew. We had a lot of fun and it was great seeing you all. Thanks to Karwreck, The Spectacle Experiment, James Katz, The Damnsels, Blues Bastard and to Danny Garcia for doing such a great job on our sound. We may post some live tracks and pix soon…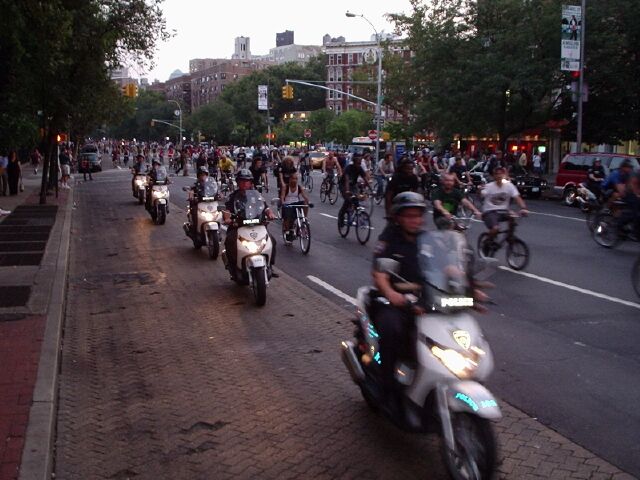 Our show almost never happened because of the 5,000 activists on bicycles protesting the Republican National Convention. Special thanks to the NYPD for leaving giant streak of rubber on Shannon's car in a hit-and-run, and to all the people protesting the Grand Old Party.
Don't forget to register to vote! You can do it online, it only takes a minute of your time.